By reducing energy consumption, we save our clients tens of millions of crowns per year
Services
Figures. Facts. Security.
We are a consulting company specializing in the field of modern trends in the energy sector, efficiency and clean technologies. We have substantial experience, we apply our tried-and-tested methods, we do not play with numbers.
We specialize in Energy Performance Contracting (EPC), a mechanism for ensuring energy efficiency. However, we feel at home in any energy segment — we will take care of your projects, whether it is the production, trading or distribution of energy.
Among our clients are industrial enterprises as well as the public sector represented by state owned and municipal companies and public organizations (such as healthcare facilities, etc.).
Project Preparation
We will ensure complete preparation of your EPC projects and cost-effective solutions
Tenders
We will ensure the organization of tenders for public contracting authorities and industrial companies
Financing
We will help you find the optimal way to finance your energy saving projects, incl. securing funds from state funding subsidies
Project Management
We will take care of you from A to Z, we will provide comprehensive energy project management
Energy Performance Contracting (EPC)
The comprehensive set of energy services with a guarantee of savings is number one in our offer of services. It is a proven way to a functioning energy efficiency solution. It brings clients a long-term partnership with a professional service provider and its contractual guarantee for achieving savings and energy management (EM) services. As part of EPC projects, we coordinate the preparation of energy saving projects, organize tenders for public contracting authorities, oversee the implementation of energy saving measures and keep an eye on the contract performance.
RESOLVE BOTH THE TECHNICAL AND LEGAL ASPECTS OF YOUR PROJECTS AT THE SAME TIME
The legal aspects of your projects (such as contracts, legislation, and law) will be taken care of by our colleagues at our partnering law firm Doucha Šikola advokáti s.r.o. who specialize in the energy industry.
Team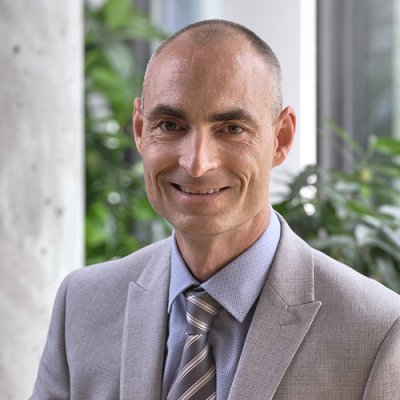 Radim Kohoutek
Executive Director
Graduate of the Czech Technical University in Prague. After a career in the department of technical development in Škoda Auto, Radim spent twelve years working for Siemens. As director of energy services, he coordinated the implementation of energy saving projects in the Czech Republic and Slovakia, in particular projects implementing the EPC method. Then, he spent two years as the business director of Amper Savings, a.s. Radim is the managing director of the Association of Energy Service Providers (APES).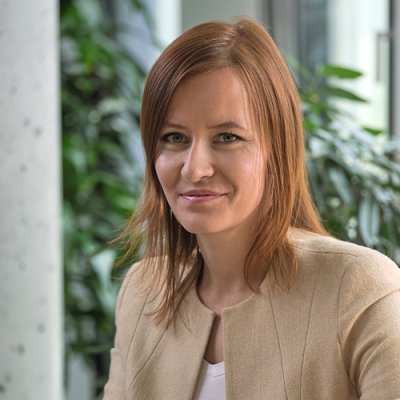 Lydie Šimšová
Graduate of the Law School at Masaryk University in Brno. She has worked for a long time in our partnering law firm Doucha Šikola advokáti. She specializes in the legal aspects and interconnections between the energy industry and the provision of consulting services to public contracting authorities in organizing public tenders in the field of energy and energy savings.
Clients
Each year, we save our clients tens of millions of crowns. They can than use these resources for their development and investments.
Crucial to our work is the fact that by reducing the energy demands of our customers' operations, we help protect natural resources and the environment.
Multimillion investments must be well justified
We needed information to decide on the implementation of cost-saving measures worth several million CZK in the premises of an industrial enterprise. The analysis prepared by DS Energy Consulting and the associated consultations have proven very useful during this decision-making process. The cooperation was flawless, I can recommend these consulting services.
Luděk Puchýř
Executive Director / DALU s.r.o.
We invest and we need information
Information and the necessity to rely on such information is crucial for
the decision-making
process with respect to our projects. And we do have such information from the experts of DS Energy Consulting.
Radek Mareš
Executive Director / Micronix Group SE
We want to manage energy in an efficient manner within our complex
We have had positive experience with the EPC project and we would like to implement another one. DS Energy Consulting provided us with all necessary information, as well as support for carrying out the feasibility analysis, thus assisting significantly in this respect.
MUDr. Petr Žižka
Director / Psychiatric Hospital in Dobřany
We cooperate on improving energy efficiency of buildings
We care about efficient energy management in buildings and we work on many projects contributing to this aspect. Sometimes we need professional and reliable partners to be able to achieve our goals. And DS Energy Consulting is one of such partners.
doc. Ing. Lukáš Ferkl, Ph.D.
Director / UCEEB, Czech Technical University
Contact
Savings can be achieved anywhere.
Sometimes quite significant savings.
Do you represent a company, public institution or public organization? Let us tell you where and how much money you could save.
DS Energy Consulting s.r.o.
Mezibranská 579/7, 110 00 Praha 1
T: +420 212 270 635
IČ: 06157955, DIČ: CZ06157955
Bank details: 2114530308/2700
Data mailbox ID: 32tjvfy